Skip to Content
Full and Partial (Removable) Dentures in Livonia
If you have missing teeth, it can create bigger problems for you than just a hit to your ego. Missing teeth can also lead to nutritional problems and other health disorders over time. If you have missing teeth, Livonia Dentistry provides full and partial (removable) dentures in our Livonia dental office. While you could also rely upon dental implants or bridgework to replace your missing teeth, dentures or implant-supported overdentures are sometimes the restorative methods that make the most sense for your lifestyle or budget. During a consultation with our dentist, we'd be more than happy to help you determine the right restorative method for you.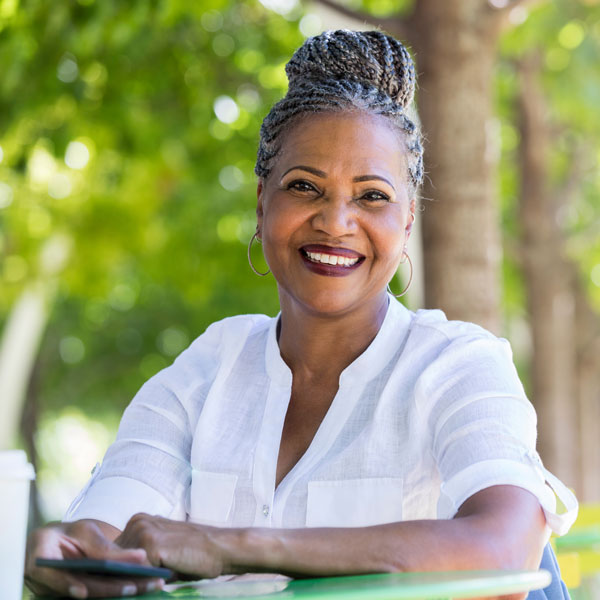 What Are Dentures and Do I Need Them?
Dentures are dental prosthetics consisting of a gum-colored plastic resin that fits directly over your remaining bone ridge that holds your teeth in place. Made to look and function like your natural teeth, dentures are held in place using a suction force and an adhesive. When you come in for a denture consultation, we'll make a mold of your ridges to ensure a proper fit. It's very important to make sure they're fitted properly. In fact, fitting a patient for dentures may require more than one appointment. As your mouth heals and adjusts to wearing dentures, you may notice them shifting around. However, once you have the proper fit, dentures make speaking and chewing foods much easier than it was when you had missing teeth. Because they also help support your facial structure and soft tissues in your lips and cheeks, they can also restore a more youthful appearance.
Types of Dentures
Dentures come in many varieties depending on your restorative needs. Full dentures replace all of your natural teeth, while partial dentures are recommended if you only have a few missing teeth. Immediate dentures are often used to help patients with the transition – these won't fit as well as your permanent dentures, but you may wear them during the healing process, so you don't have to be without teeth during the adjustment period.
Removable partial dentures tend to be lighter and less obtrusive, allowing you to remove them at night. Implant-supported overdentures require one or more dental implants to hold them securely in place. They're usually a bit more stable and comfortable, but they tend to cost a bit more and they require ample bone structure to securely anchor the implants.
Have Questions About Caring for Your Dentures?
It's perfectly normal for you to require denture adjustments, relines, and repairs as your soft tissue shrinks or natural bone loss occur with aging. In addition, wearing dentures is a transitional process for most patients. Be aware that they should begin to feel more natural to you over time. With the proper care, dentures can last anywhere from 5-10 years before they become worn out and require new ones. You should always handle your dentures with care, gently removing and rinsing them after eating. Just like your natural teeth, you'll want to brush them daily and some types require soaking overnight. When you need a complete smile again, give us a call and schedule an appointment. Reach out to our office by calling 734-462-6400 at your earliest convenience!