Skip to Content
Same-Day CEREC Crowns & Bridges
Understanding How Same-Day Dental Crowns and Bridges Work
Dentists often use dental crowns and bridges to restore severely decayed or damaged teeth. Unlike removable dentures that can be removed daily, crowns and bridges are permanently cemented onto your existing teeth or dental implants and can only be removed by a trained dentist. Crowns completely cover or "cap" a damaged tooth above the gum line, while bridges are usually recommended if you're missing teeth. Cemented to your natural teeth or implants surrounding a gap where your missing teeth should be, bridges help "bridge" the existing gap and provide much-needed support. Bridges usually require three crowns or more to span your missing teeth.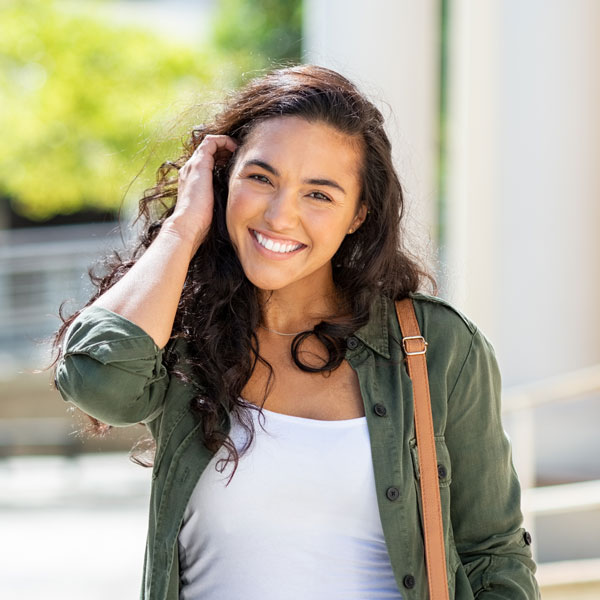 Preparing for Your Same-Day Crown or Bridge
Whether you need a dental crown or a bridge in our Livonia dental office, Livonia Dentistry will need to prepare your teeth by reducing the affected tooth (or teeth) in size so the new crown or bridge will fit right and function well within your bite.
Our expert CEREC crowns are designed and placed same-day for your comfort and convenience. We will expertly determine a shade to match your teeth for a perfect, seamless transition.
Benefits of Crowns and Bridges for Livonia Patients
While there are many types of restorative dental procedures available, dental crowns and bridges offer many advantages for our Livonia patients, including:
Strength / Support
Crowns strengthen damaged teeth, restoring function, while bridges provide much-needed support. Dental crowns and bridges tend to last longer than many other restorative methods, including removable dentures because they're made of durable materials.
Aesthetics
Because today's crowns are often crafted from high-tech porcelains, they can be made virtually indistinguishable from your natural teeth. Both crowns and bridges are more aesthetically appealing than the alternative of having missing or decayed teeth.
Function
Dental functionality can be restored easily with the help of crowns and bridges. Speaking clearly and chewing efficiently are both things you'll enjoy with the help of new crowns and bridgework.
Dental Crowns and Bridges May Last a Lifetime
While dental crowns and bridges may last a lifetime with the proper care (good oral hygiene and regular checkups and cleanings at the dentist), they do occasionally require repair work if they become loose or fall out. If you have dental crowns or bridges, the best thing you can do is to keep your teeth and gums as healthy as possible. When you need a complete smile again, give us a call and schedule an appointment. Reach out to our office by calling 734-462-6400 at your earliest convenience!