Skip to Content
Pediatric Dentistry for Livonia's Littlest Patients
Maintaining your child's dental health is just as important as maintaining your own. Healthy habits established early in life will prevent your child from requiring painful, costlier treatments down the road. As such, Livonia Dentistry understands the importance of forging a trusting relationship between children and their dentist. We pride ourselves on our pediatric dentistry in Livonia. Our dental office is warm and inviting to make visits to the dentist more pleasant and less anxiety-inducing so that your child will want to return for their regular checkups and exams.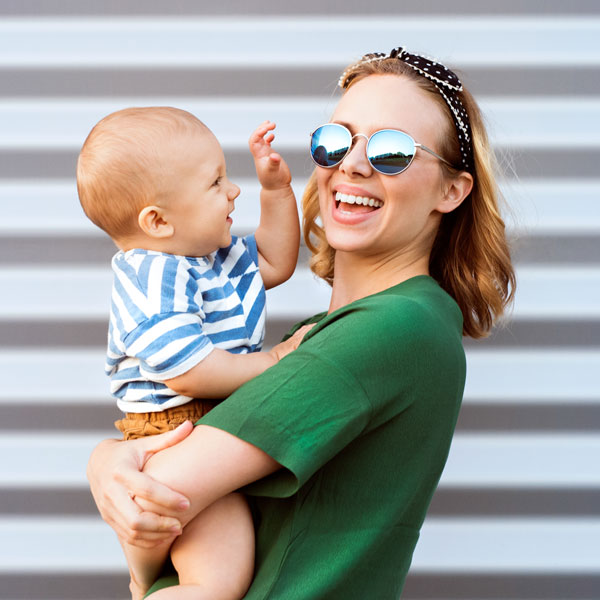 When to Bring Your Child in for Their First Visit
Your child's 20 baby teeth should begin to appear between six and nine months of age, though some babies develop them as early as three months or as late as 12 months. Your child's baby teeth are all they'll have for the first six years or so until they begin to lose them and develop their permanent teeth. The American Academy of Pediatric Dentistry recommends that you bring your child in for their first dental visit before their first birthday. While this may seem a bit early, it's actually useful to teach your child about the importance of oral hygiene and it makes it possible for us to check for cavities and developmental issues so that we can correct them early. Even babies aren't immune to tooth decay.
Types of Pediatric Dental Treatments We Offer
Although it may surprise you, we offer a variety of pediatric dental treatments in our Livonia dental office, including:
Regular Checkups
Regular checkups are as important for children as they are for adults. It allows us to keep an eye on cavities and tooth decay and other developmental issues.
Topical Fluoride
Although fluoride can be found in drinking water, we're able to apply fluoride in a higher concentration directly onto your child's teeth to make their teeth's enamel stronger and more resistant to tooth decay.
Root Canals
Similar to adults, sometimes children need root canals to save injured or severely decayed teeth. Saving teeth can prevent bite problems that may eventually require more expensive orthodontics treatments.
Dental Sealants
Easy to apply, dental sealants offer years of protection for your child's teeth. A dental sealant is a plastic coating that helps to prevent cavities and decay-causing bacteria.
Tooth Bonding
If your child has chipped a tooth, bonding provides a wonderful temporary restorative solution while your child waits for their permanent tooth to develop.
Orthodontics
Children often require orthodontics to correct alignment and spacing issues while their permanent teeth are developing.
Mouthguards
Children who are active in sports should consider getting fitted for a custom mouthguard to help protect their teeth from traumatic injuries.
Have Questions About Pediatric Dentistry?
Livonia Dentistry welcomes the opportunity to explain any of our pediatric dentistry procedures to you in greater detail in our Livonia dental office. Please contact us to schedule an appointment for your child or to address any concerns or questions you may have regarding pediatric dentistry. We look forward to getting to know you and your child and welcoming you both into our dental practice!
If you've noticed soreness, pain, or anything else making your teeth and mouth uncomfortable, don't hesitate to give us a call and schedule an appointment. Reach out to our office by calling 734-462-6400 at your earliest convenience!